Manage contacts, activities, tasks, campaigns, and more with CRM
Sales opportunities happen anywhere and everywhere, so you need to have critical customer information at your fingertips wherever opportunities find you. Customer Relationship Management Software gives you complete business management of your customer information whether you're at your desk or miles from the office.
No matter how your employees connect with the office, CRM Software provides deployment options to give your team access to the information they need, tailored to fit their role. Integration to other Traverse applications provides access to a wide range of information while providing the security needed to keep your data safe.
CRM Software features:
Deploy Traverse Customer Relationship Management Software on the desktop, in a browser, on mobile devices, or in Microsoft Outlook.
Maintain unlimited contact names, methods (phone, email, fax.), and user-defined fields for contacts.
Receive, categorize, and refer opportunities, and analyze your campaigns by optionally assigning values and references.
Contacts
Link to Traverse customers, vendors, and employees.
Establish relationships between contacts, such as employees within a company or corporate structure.
Import, export, and synchronize contact information.
Attach unlimited documents and files.
Opt-out settings for individual contact methods.
Access orders, history, and other information in Traverse.
Activities
Automate tracking of data activities.
Assign label printing or bulk communication activities to contacts or campaigns.
Create unlimited user-defined fields for activities.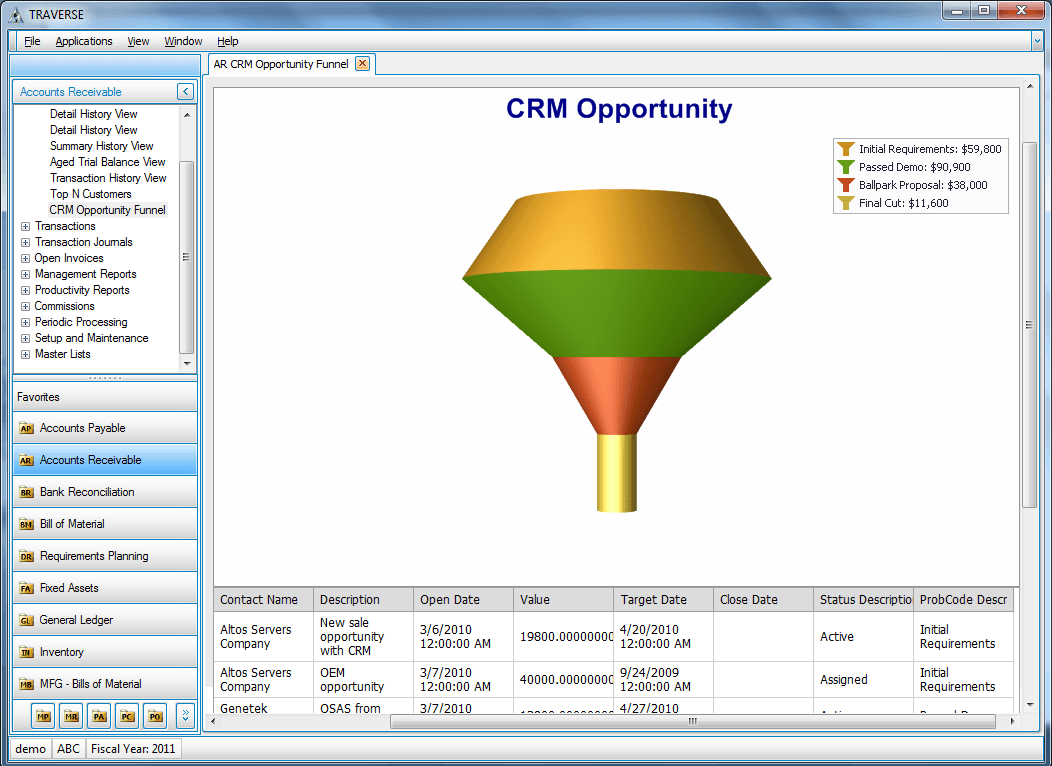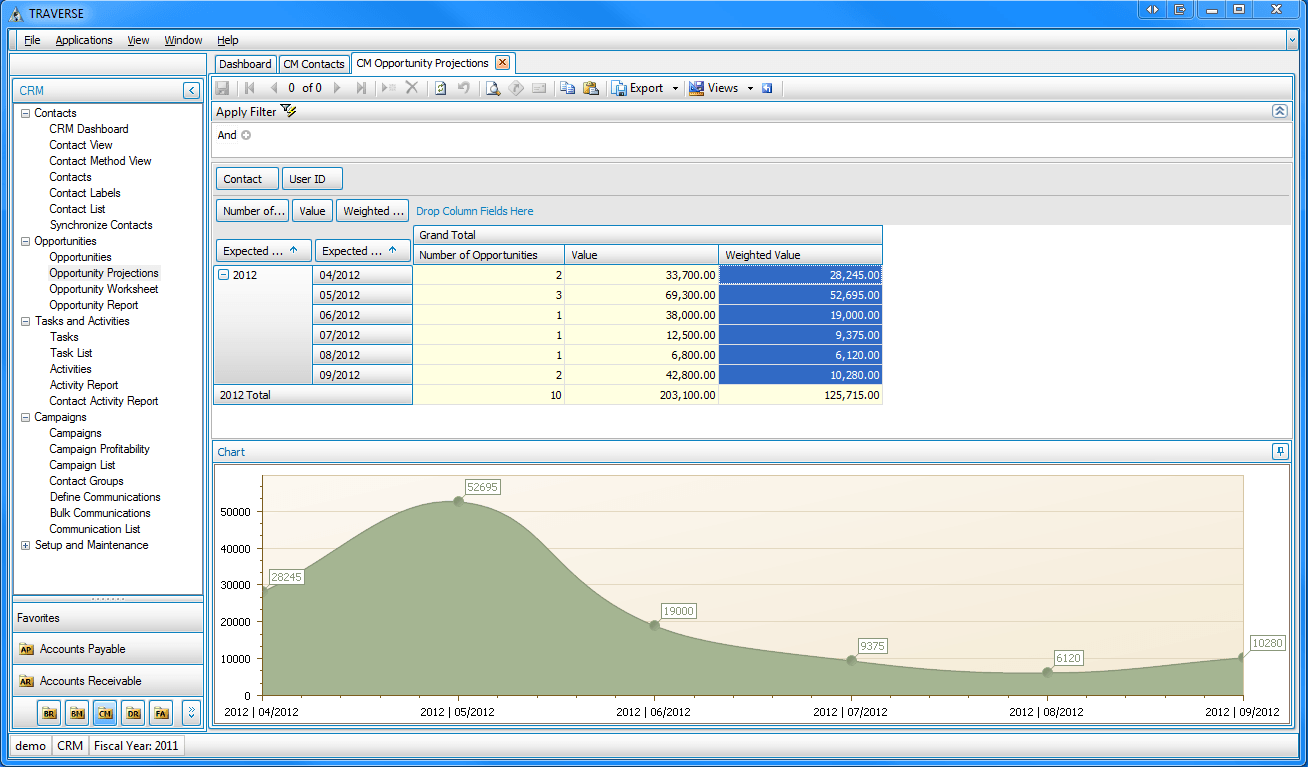 Tasks
View task lists and interactive task management screens.
Assign task follow-up dates and actions.
Allocate tasks to other users for activities.
Campaigns
Obtain campaign analysis reporting, including response count and value.
Interface to Traverse Project Costing for cost tracking.
Attach unlimited documents and files.
Opportunities
Receive, categorize, and refer opportunities.
Obtain inquiries and reporting based on description, probability, date, and more.
General
Optionally control access to contact information based on user.
Print (mail-merge), email, and fax individual and bulk communications.
Automatically save user preferences for filters and pick screens.
Integrate with Microsoft Outlook and mobile devices for contacts and tasks.